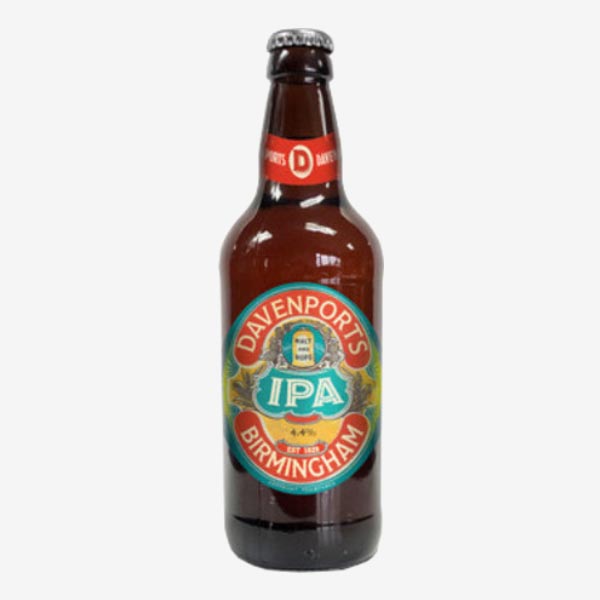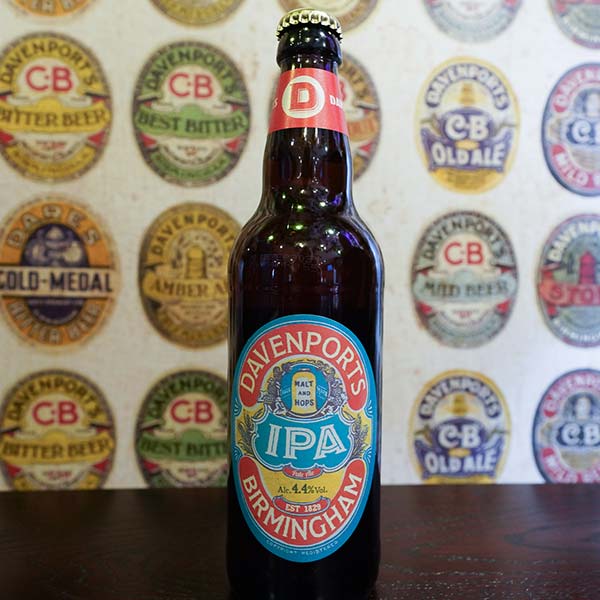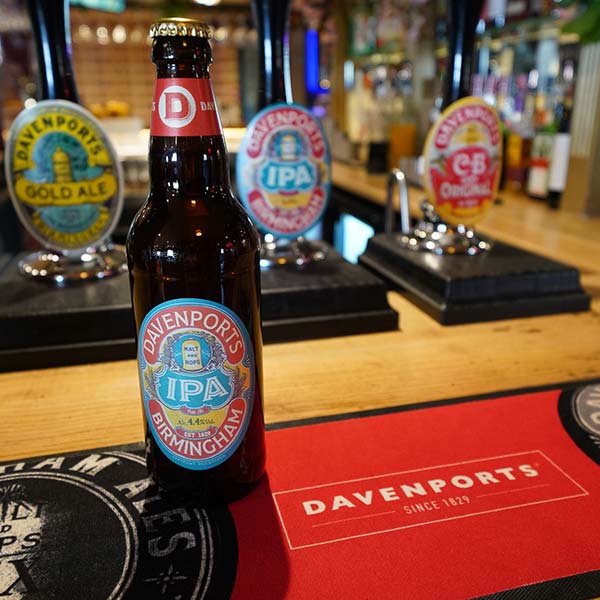 DAVENPORTS IPA 4.4% ABV
Founded in 1829, Davenports Brewery was around to see the IPA style develop in the early 19th Century.
Those early IPA's were beers of fortitude. They had to be. Before the days of refrigeration, they were put into wooden barrels for the six-month journey around the cape of Africa to be sold at auction on their arrival at India. It was the alcohol and the heavy handful of hops that helped keep the beer in good shape.
What it tastes like:
Brewed with the finest British Malt, it is pale gold in colour with a hint of biscuity malt.
Hopped with American varieties famed for their fruity flavours of citrus, grapefruit, mango, passion fruit and pine.
Key Ingredients:
Pale Malt, Crystal Malt, Amber Malt, Wheat.
A blend of Citra, Simcoe, Chinook and Mount Hood hops are split between the brew-kettle where they bring a juicy background bitterness and the fermentation tank where the cool temperatures let the hops shine through with those fantastic fruity aromas.
How to serve a perfect Davenports Pint
This is a Harry Masons Pint 365 Dispense Unit serving a perfect pint of Davenports Original Bitter